Support the Special Olympics Idaho Training for Life Center
Make a meaningful gift to serve current and future Idaho children and adults with intellectual disabilities reveal the champion within!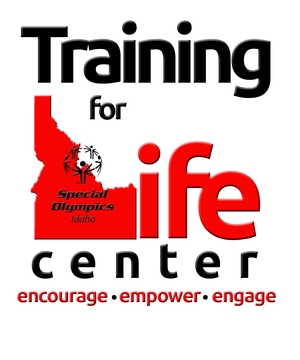 For over 40 years, our athletes, coaches, volunteers and staff have not had their own place to call home. The Training for Life Center is the realization of an important vision Special Olympics Idaho had in 2009, after hosting the Special Olympics International World Winter Games in 2009. We fulfilled part of our vision in December 2009 by purchasing property and existing buildings on 1.79 acres of land. We will begin to remodel a large portion of our existing space into the Training for Life Center starting in the Fall of 2015. The Special Olympics Idaho Training for Life Center will be their transformative place to train, compete, and learn the lessons of sport and life that inspire us all.
The Training for Life Center will offer a comprehensive set of programs including: Healthy Athletes and SO Fit, a lifetime wellness program and on-site screenings for dental, vision, hearing and physical health; coach and volunteer training to provide a training and certification in all Special Olympics sports; a Young Athletes Program to provide needed screening and intervention services for children with intellectual disabilities aged 3-7. The Training for Life Center will meet the critical needs for individuals with intellectual disabilities. Moreover, the multi-purpose facility will be available to other organizations, companies, schools and service providers to utilize for their efforts.
Please consider a gift or pledge to support the Special Olympics Idaho Training for Life Center. No gift is too small, every dollar counts. A variety of gift options are available to meet your capacity to give (ie Monthly, Quarterly, Annually etc). Your pledge can be made over a 5-year-period, with payments on an annual or monthly basis.
Your gift can be as unique as you are. We would be happy to visit with you to explore other gifts of cash, property, trusts or other investments. Naming opportunities for the Training for Life Center begin at $20,000. To learn more about how you can participate in this exceptional opportunity to secure the future of Special Olympics training and programs in Idaho, contact Laurie La Follette, CEO, at llafollette@idso.org or 208-724-8426.