awareness and fundraising event for Special Olympics Idaho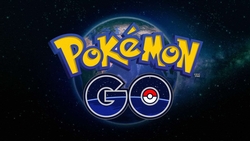 Special Olympics Idaho and its local programs are teaming up with a local Pokemon Go Group to host a community event for all ages! The event is free to attend. There will be food trucks to purchase food, with 10% to 20% of the proceeds going to Special Olympics Idaho. Special Olympics Idaho local programs (Boise Community, Ghostbusters and Four Rivers) will be conducting demonstrations for two of our most popular sports: Floor hockey and Bocce. There will be an art booth and informational booth in addition to a silent auction and raffle for some great items. Please come out and "play" and join us as we continue to promote inclusive communities throughout our state.
Event is from 12:00-6:00pm at Julia Davis Park at the Pavilion (located behind the Zoo).
CONTACT Laurie La Follette llafollette@idso.org