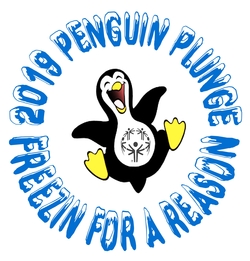 Register and Donate Here
http://www.firstgiving.com/idso/Four-Rivers-Penguin-Plunge
TAKE THE PLUNGE For Special Olympics Idaho! The Penguin Plunge is a unique opportunity for individuals, organizations and businesses to support Special Olympics Idaho athletes by gathering pledges and plunging into icy cold water!
When: April 13th, 2019
Registration begins at 11:00am
Plunge starts at 12:00pm
Where: Ontario Walmart- 1775 E Idaho Ave, Ontario, OR
Plungers that raise more than $50 will be eligible for great prizes!
Penguin Plunge Prizes:
Raise $50 = Beach Towel
Raise $250 =Special Olympics Hat
Raise $500 = Fleece Blanket
Raise $1,000 = Backpack
Not up for the Plunge? You can still participate by registering as a "Chicken Plunger"! A Chicken Plunger still raises money for Special Olympics Idaho, but does not need to jump in the icy cold water. Chicken Plungers are also eligible for prizes!
CONTACT Shannon Reece shannon@idso.org